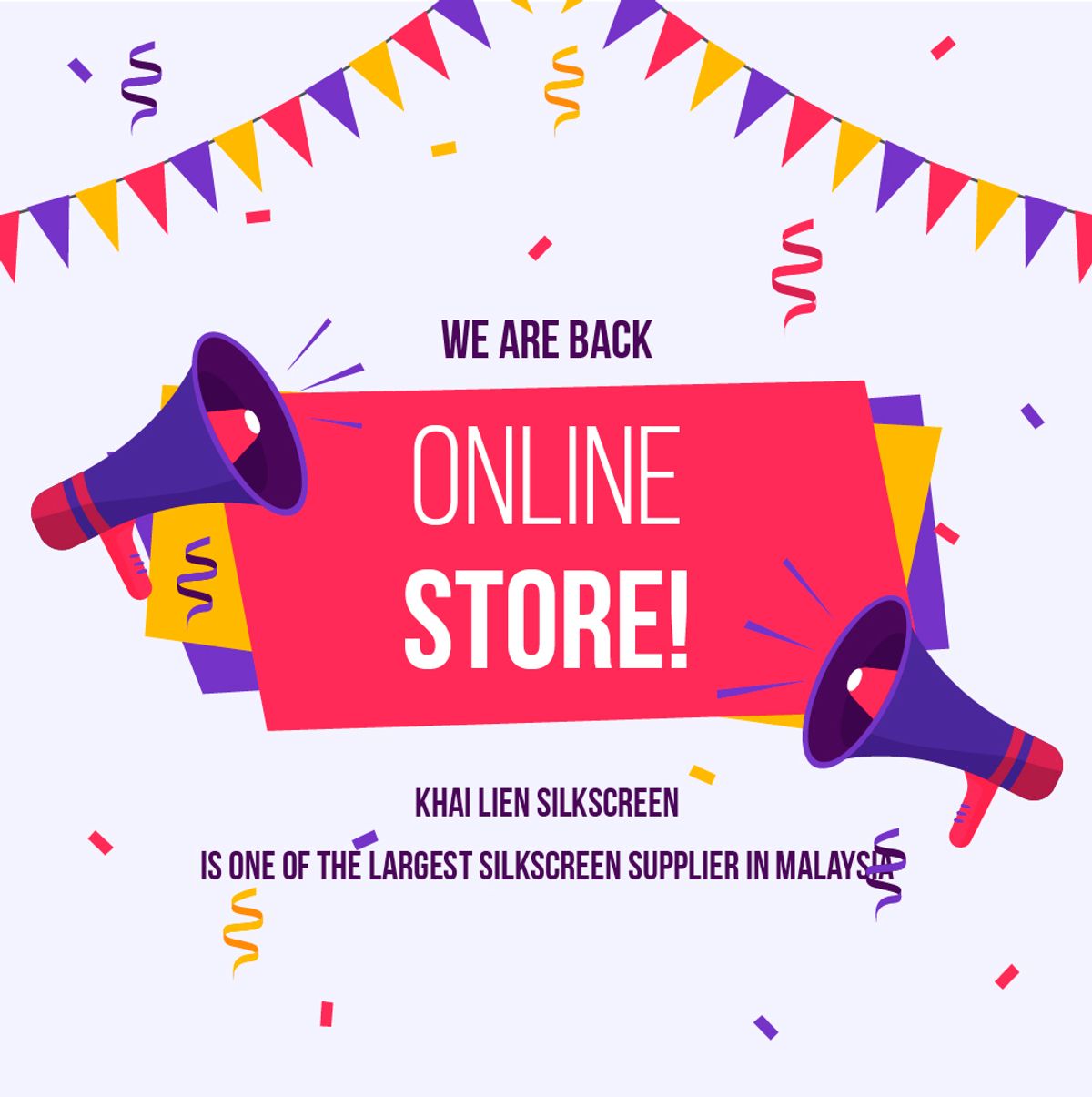 After a long wait for our online store, Khai Lien Silk Screen e-shop is finally fully operational again!
We would like to welcome you to our new site. Over the past months, we have dedicated a lot of hard work on this online store to provide better experience and convenience for everyone while shop with us online.
Since 1989, Khai Lien has been continuously improving and innovating to provide our customers the best quality products and services. Today, Khai Lien not only supplies full range of silk screen printing materials, but also brought in machines and equipment from the best brands around the world. Not to mention, Khai Lien is one of the top manufacturer to produce the biggest custom size stencil in Malaysia.
We would like to thanks all customers for supporting us all these years, and welcome you to join this silk screen business journey with us. Remember to follow us in Facebook to enjoy regular updates and news. We will bring more tips and excitements in the future, be sure to stay tune for our news and events!
The Fabulous Khai Lien Team